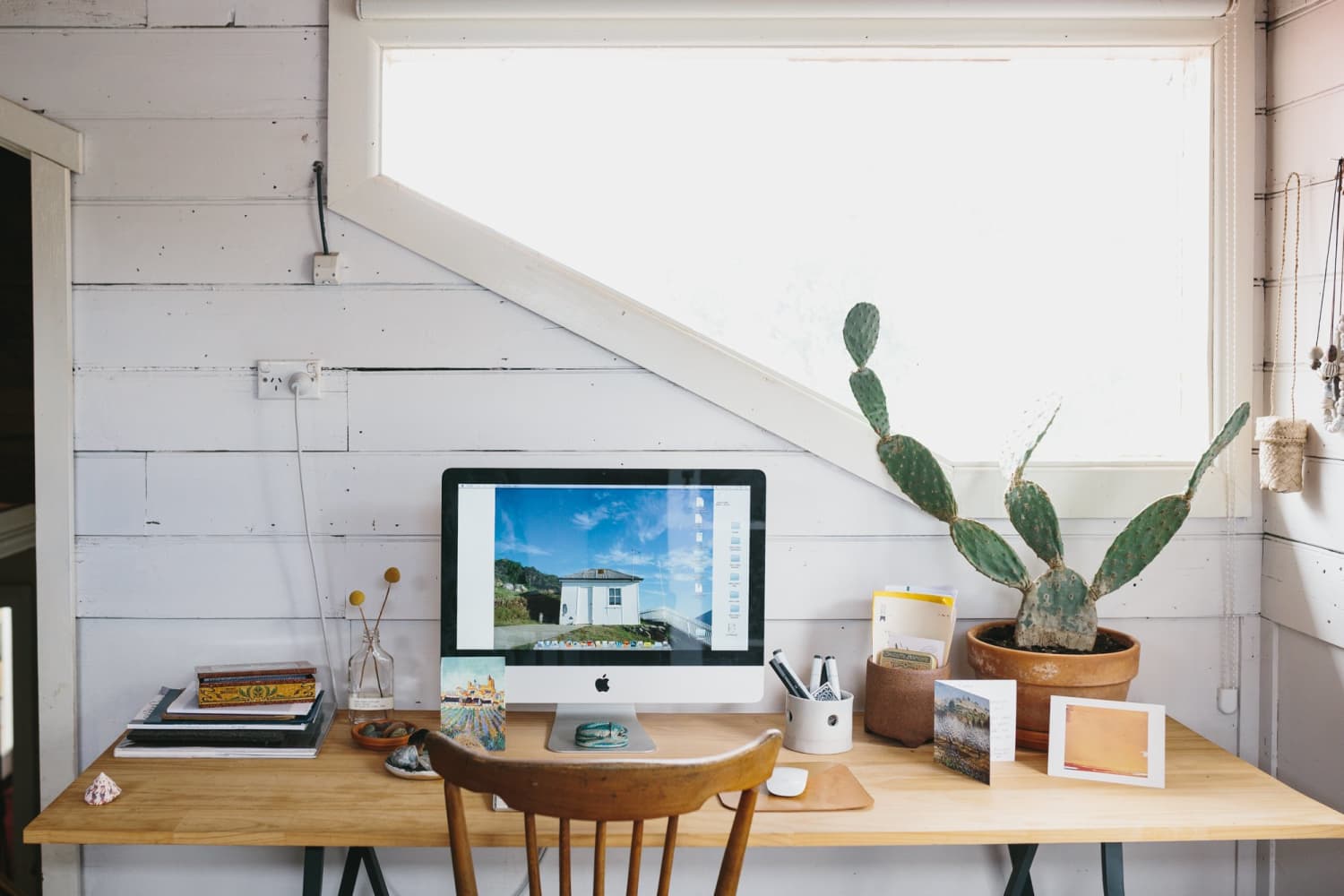 If you're a creative soul stifled by the structure of a traditional 9-to-5 or produce your best work in the solitude and comfort of your own home, we've got great news for you. First, you're not alone, and second, your dream job may already be waiting. To help you get started on your search, we've rounded up some recent postings for creative work from home gigs on Indeed.
1. Audio Engineer at BMG Miami Recording Studio
For creative minds with sound engineer skills and experience, this job offers a flexible work schedule, commissions, and bonuses. Responsibilities include setting up and testing sound equipment prior to events, broadcasts, and recordings, and recording and editing audio tracks according to instructions from directors and producers.
2. Social Media Specialist at bp Magazine and esperanza
Expertise in all things social and brand building is essential for this full-time position managing social media channels for two quarterly magazines and their online counterparts. Main responsibilities include social media management (from content calendars to monitoring and responding to user comments), blog and vlog content management (which includes working with a network of bloggers and vloggers), and e-partner development.
3. Creative Partner at Brilliant
If you've got an eye for design and solid communication skills, this could be the job for you. Tasks involve everything from graphic design and creative direction to shopping and retail trend analysis, so a well-rounded skill set is essential. A minimum of 2-4 years of full-time work experience is required, as well as proficiency in Adobe Illustrator and Photoshop.
4. Freelance Copywriter and Content Manager at McCarrell Fitness Companies
This part-time position is perfect for a copywriter with experience in the health and fitness industry as they will be revamping the company's content library and shape their future content marketing strategy. A year of copywriting experience is preferred.
5. Creative Director at The Life Coach School
This full-time, remote position comes with health benefits, six weeks vacation, an education budget, and bonus options. Serious design skills are a must, as the creative director is responsible for creating a brand identity for the company and designing innovative print and digital materials. They're flown on the company's dime every quarter for an in-person meeting, and annual team meetings are hosted at picturesque locations like Grand Cayman.