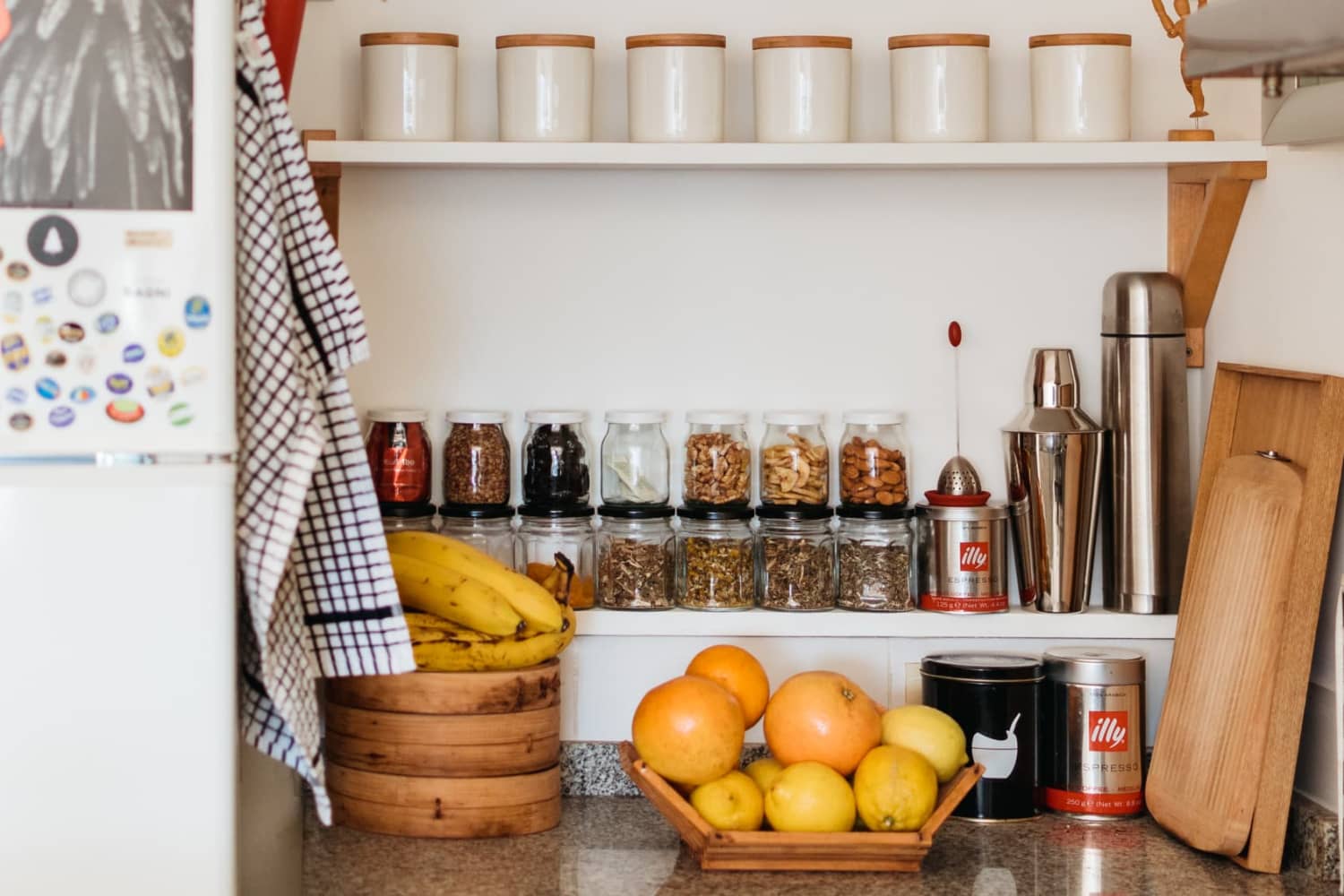 Between the perfectly tart lemons that coat the Amalfi coast to the orange slice in your Aperol Spritz, the many incarnations of citrus are the unofficial fruits of summer. But you don't necessarily need to pour a refreshing glass of lemonade or scoop up some blood orange sorbet to enjoy this fruity fad.
Over the past few months, we've seen the motif popping up on all kinds of tableware, from appetizer dishes to napkins. Ready to up your dinnerware game? Check out these sweet, citrus-centric pieces. Trust us, they'll be the perfect match for your dinner al fresco. Bon appetit!
Throwing a mid-summer soiree? Get the party started with these paper napkins. Showcased in four citrus fruits—lemon, lime, orange, and grapefruit–each napkin is adorned with gold foil "seeds" for a chic yet realistic touch. They're the perfect finishing touch for a photogenic frozen margarita.
Whether you use it to serve up your favorite summer salad, hold apple pie a la mode, or make it the focal point of your crudité arrangement, you're bound to get a lot of mileage out of this sweet bowl. Best of all? It can even be monogrammed for a personal touch.
Inspired by vintage illustrations, this classic cotton table runner instantly transports us to a summertime meal in Tuscany. Don't sweat over spilled Merlot: This pick is machine washable, should a guest accidentally get a little overzealous with their wine glass during the toast.
Is it just us, or do these cheery Kate Spade bowls give you some serious Matisse vibes? Clocking in at 6 inches in diameter, this museum-worthy dinnerware is just as practical as it is pretty.
This quirky set of coasters would make the perfect hostess gift for the avid foodie or cyclist in your life. Want to buy them for yourself? They'll double as a conversation starter when handing guests their respective cocktails.
Tapas, anyone? Let these lemon-shaped appetizer plates take center stage at your next dinner party. Once the festivities are over, you can pop 'em in the dishwasher for a quick, stress-free clean.
We independently select these products—if you buy from one of our links, we may earn a commission.