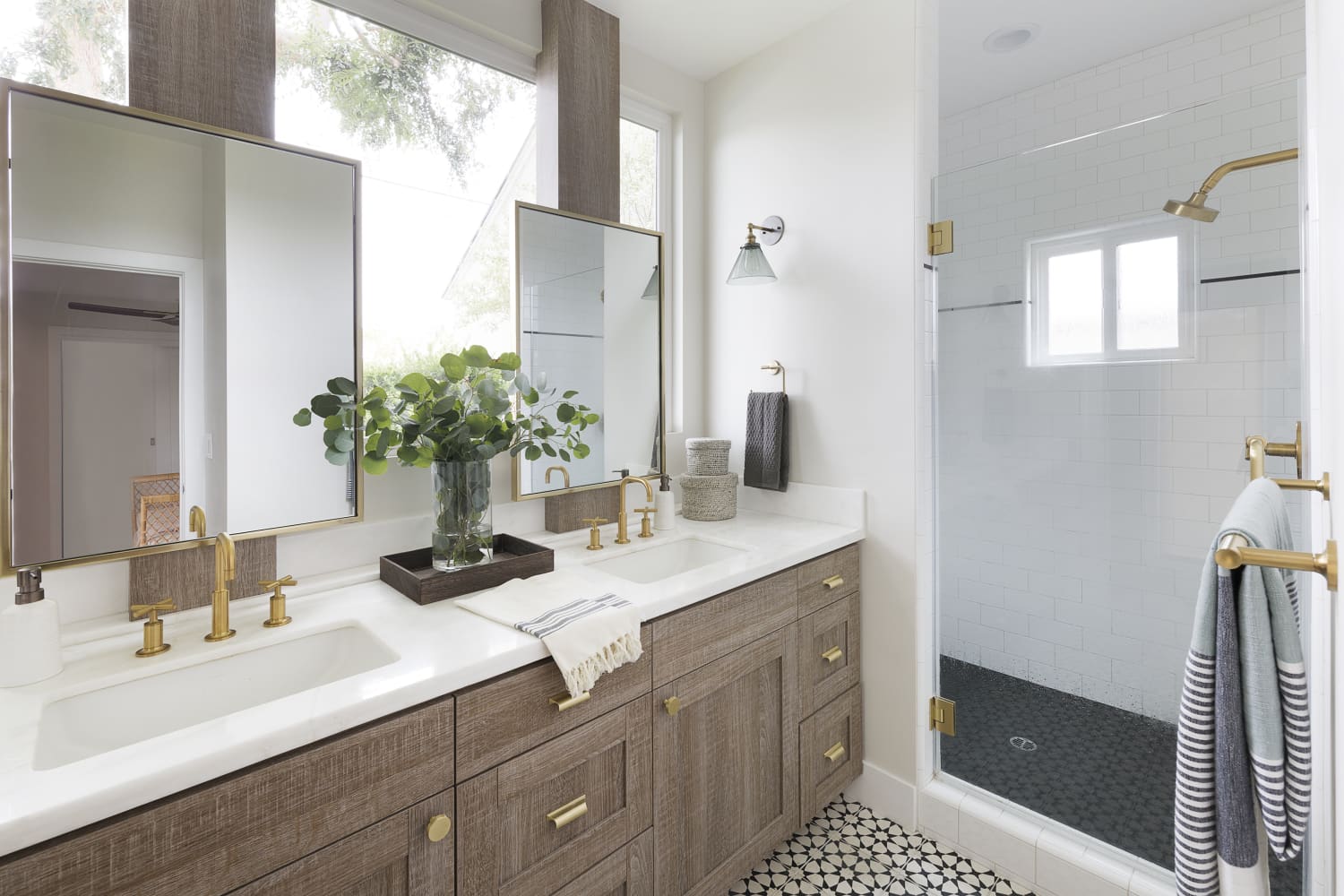 When I was hunting for my first home outside of Portland, Oregon, I probably looked at the interiors of 1,000-plus homes online. And even though I was remotely searching from the other side of the country, I managed to see about 50 or so in person. Though it was a lot of information to take in, it was ultimately good because I became somewhat of an expert in current home trends. Among the many similarities in Portland-area homes, I noticed one really stuck out like a sore thumb. Despite being in the era of self-care, countless homeowners were replacing the bathtubs in their homes with walk-in showers and double showers left and right.
As someone who loves rewarding herself with a LUSH bath bomb at the end of a trying day, I was perplexed—even annoyed! My real estate agent, Rachel Day from Urban Nest PDX, explained to me that this was becoming so common as many childless homeowners found themselves preferring the luxe set-up of a walk-in. Buyers reaching retirement age, too, liked them for ease of access.
She also said that she knew at first glance that this glut of tub-less homes was going to be a problem with me. Why? Because, at that point in time, I had a two-year-old daughter.
"Homebuyers often have a strong preference between a shower or bath," Day said. "If a young child is going to be in the home or if a person is planning to start a family, they will always require a bathtub."
Sure enough, the homes I saw that didn't have tubs quickly fell down my priorities list. I figured that while I could live with having to renovate floors, walls, exteriors, whatever, I was pretty dead-set against buying a tub-less house. I just knew that in order to pull off any big projects, I'd need a bathtub waiting for me to relax in at the end of the day.
Alas, as things in real estate go, I didn't get the final say. The market did. Because I was looking in the competitive Portland, Oregon-metro area market, my budget didn't give me as much power as I hoped. I put countless offers in for homes with tubs. Some were beat out by higher bidders and others revealed themselves to be potential money pits.
When a fixer upper I hadn't paid much attention to went back on the market, I decided to take a look at it again. I had seen it in person but was in and out of it pretty quickly. Looking at photos of it online, though, made me question if I had passed over the house simply because it didn't have a bathtub. I couldn't see one in the photos and my real estate agent wasn't sure either. Feeling desperate, I decided to go for it—hoping a tub would magically appear.
Our offer was accepted! But when I moved in, unfortunately our fears were confirmed: There was no tub. At first, it was annoying, but as time went on I learned to love my home despite its apparent flaw.
And while I planned on addressing the tub issue immediately, here I find myself two and a half years later still without a tub. Mostly it's because renovations take time, money, and energy—and there ended up being more urgent projects to complete, like the floors and walls. But also I've found out that my "must-haves" have revealed themselves to be wants, not needs.
While this has been a lesson in being flexible, it's also been an exercise in the importance of keeping resale and the market in mind when you're renovating—especially in rooms that really matter, like kitchens and bathrooms. Since there were so many homes with double showers our the area, homes that still had tubs surprisingly had a higher appeal—especially among younger families. Unfortunately, this made our search more competitive and we didn't necessarily have to dollars to give us an edge.
Thankfully, I'll be on the other side of the equation when I decide to sell: "The dollar signs can add up quickly when remodeling a bathroom, so the difference between making an offer or not could fall upon having the right bathroom set up for your homebuyer's needs," Day says.
While I'm still planning on renovating the shower (I do really miss taking a bath!), I've started looking at accessible combo shower/tubs. Not only do I get to be happy now, I'll also be happy with how fast my home is likely to sell, since it truly appeases most potential buyers.
More great Real Estate reads: