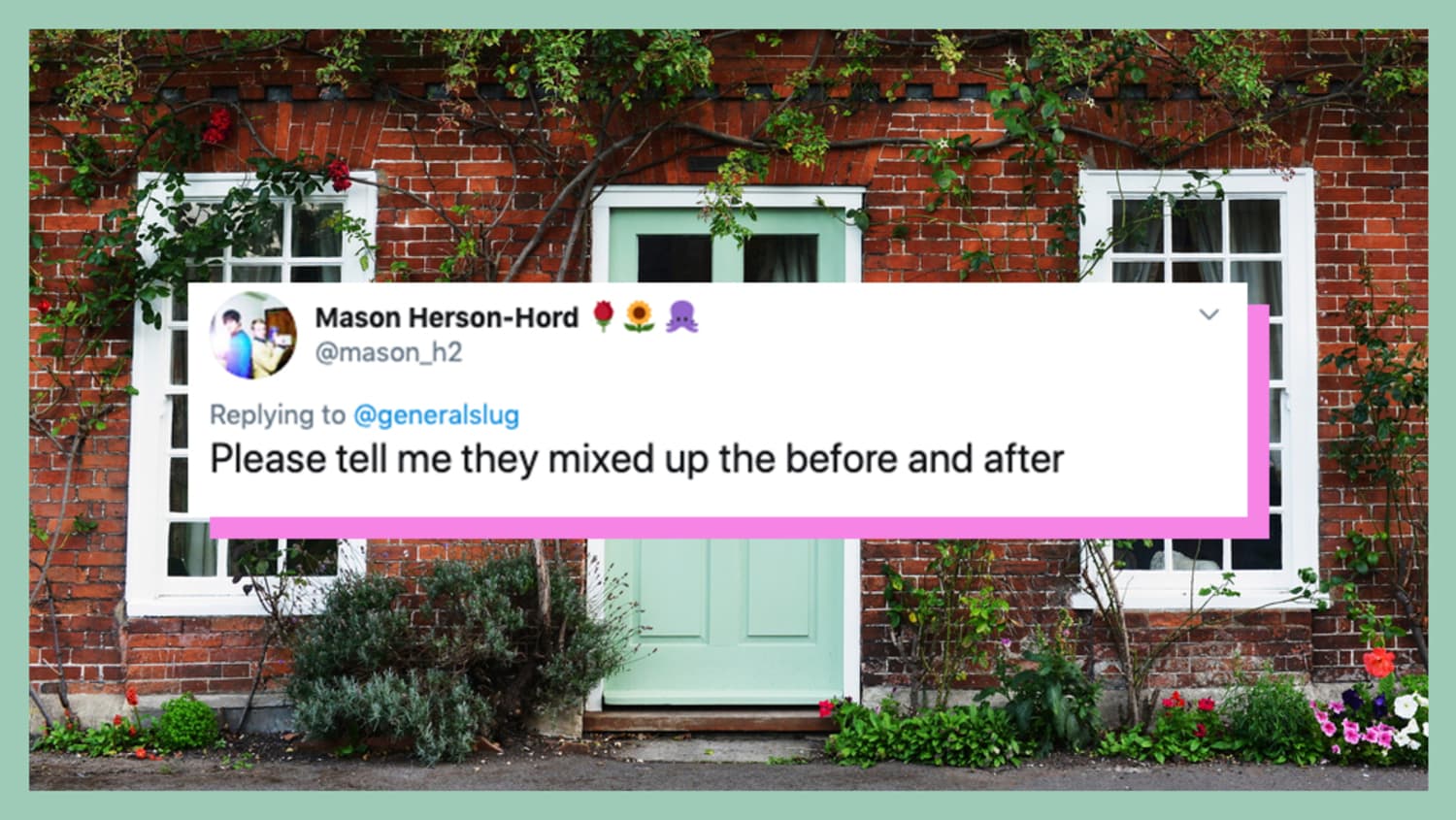 We love a good set of "before and after" pictures. Whether it's a kitchen renovation, a bathroom transformation, or a patio makeover, it's exciting to see how someone made changes to completely revamp their space. But there's one before and after that has Twitter completely stumped—to the point where people aren't sure which picture is the "before" and which is the "after."
It all began when Twitter user @generalslug shared screenshots from Instagram of someone's before and after reveal of their DIY front door project. The "before" picture shows a door painted in a lovely shade of robin egg blue, and the "after" picture shows the same door stripped of all its paint.
Twitter users immediately had thoughts, questions, and concerns.
People wondered if before and after pics were somehow accidentally mixed up, but nope.
This HGTV fan doesn't think Chip and Jo would approve.
Some people weren't sure if it was supposed to look worn on purpose.
Others are just plain upset.
Someone compared the before and after of the door to the before and after of Spanish painter Elias Garcia Martinez's portrait of Jesus.
Then finally, we got some answers. @generalslug shared a video of the DIY-er explaining the project. In the video, she says the door had at least 10 coats of paint on it, and her goal all along was to sand it down to the original wood. Sometimes, one person's "after" is another person's "before." If she's happy with how her door turned out, then more power to her.