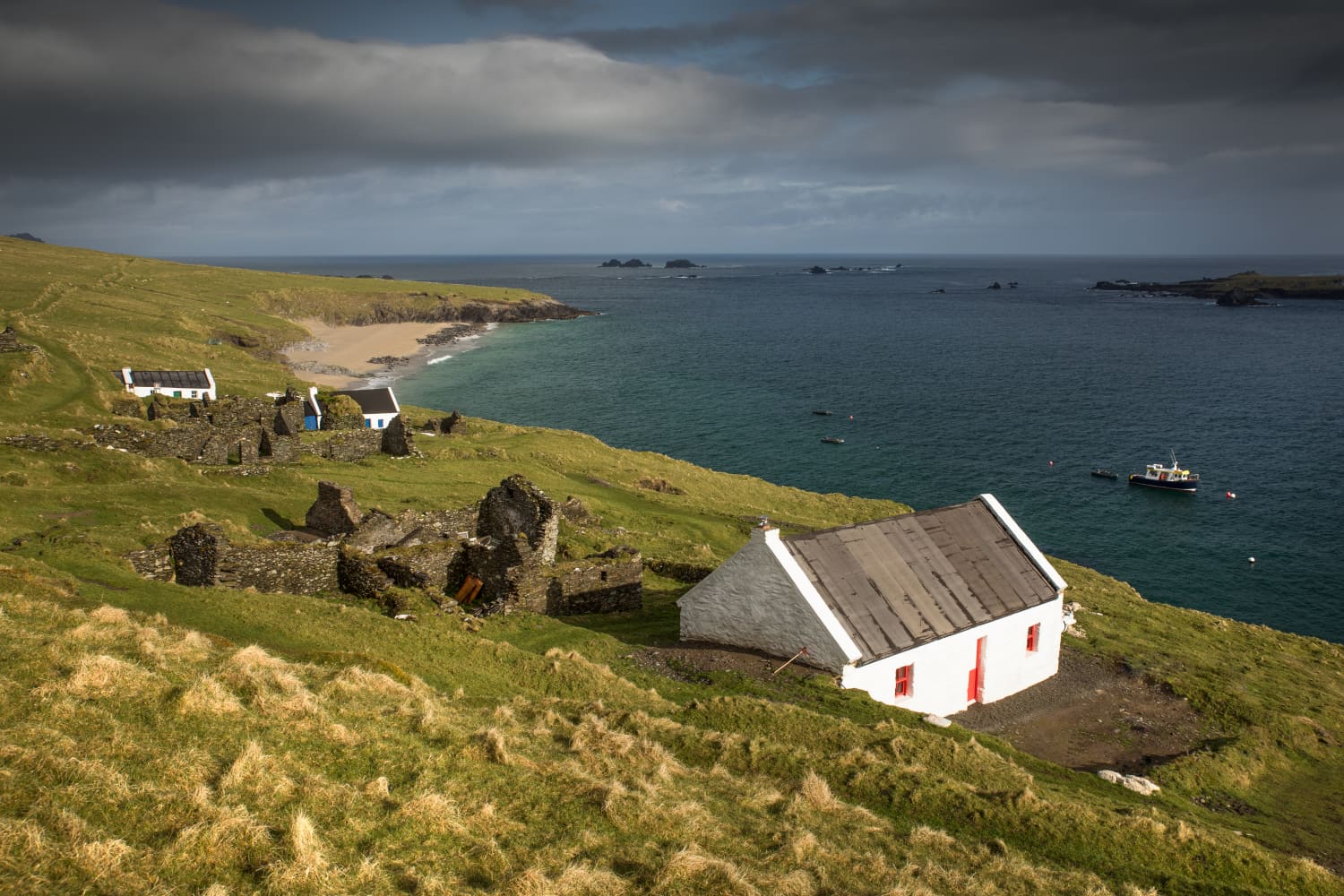 "Dream jobs" are somewhat of a fad these days, but that doesn't make them any less desirable. Who wouldn't love to escape reality for a while on a remote island where they'll pay you to basically exist? We found yet another one of these job opportunities, but the biggest difference is that they invite you to bring a friend along for the journey.
Great Blasket Island, an island in the Republic of Ireland, posted on Twitter that they're looking to fill an on-the-ground occupation. The Island Accommodation and Coffee Shop needs temporary management to come in and help run its services from April 2020 until October 2020.
The tweet includes a few photos of the island which, by the looks of it, appears to be a serene paradise. The island has been making great efforts to restore its houses and amenities for visitors, according to its website, and it's safe to say that this job opportunity is a continued endeavor to do just that.
The island encourages those who are applying to bring a friend along or their partner, so this potentially lonely situation just got a whole more vacation-like. An added bonus to already dreamy scenario: the listing states that food and accommodation is included in the 7-month occupation. And while we can't confirm what the pay is, it's a good start to know that living costs will be taken care.
Those who are interested in more information and/or applying should email Alice at info@greatblasketisland.net. And if you and your lucky plus one happen to land the dream job, let us know!