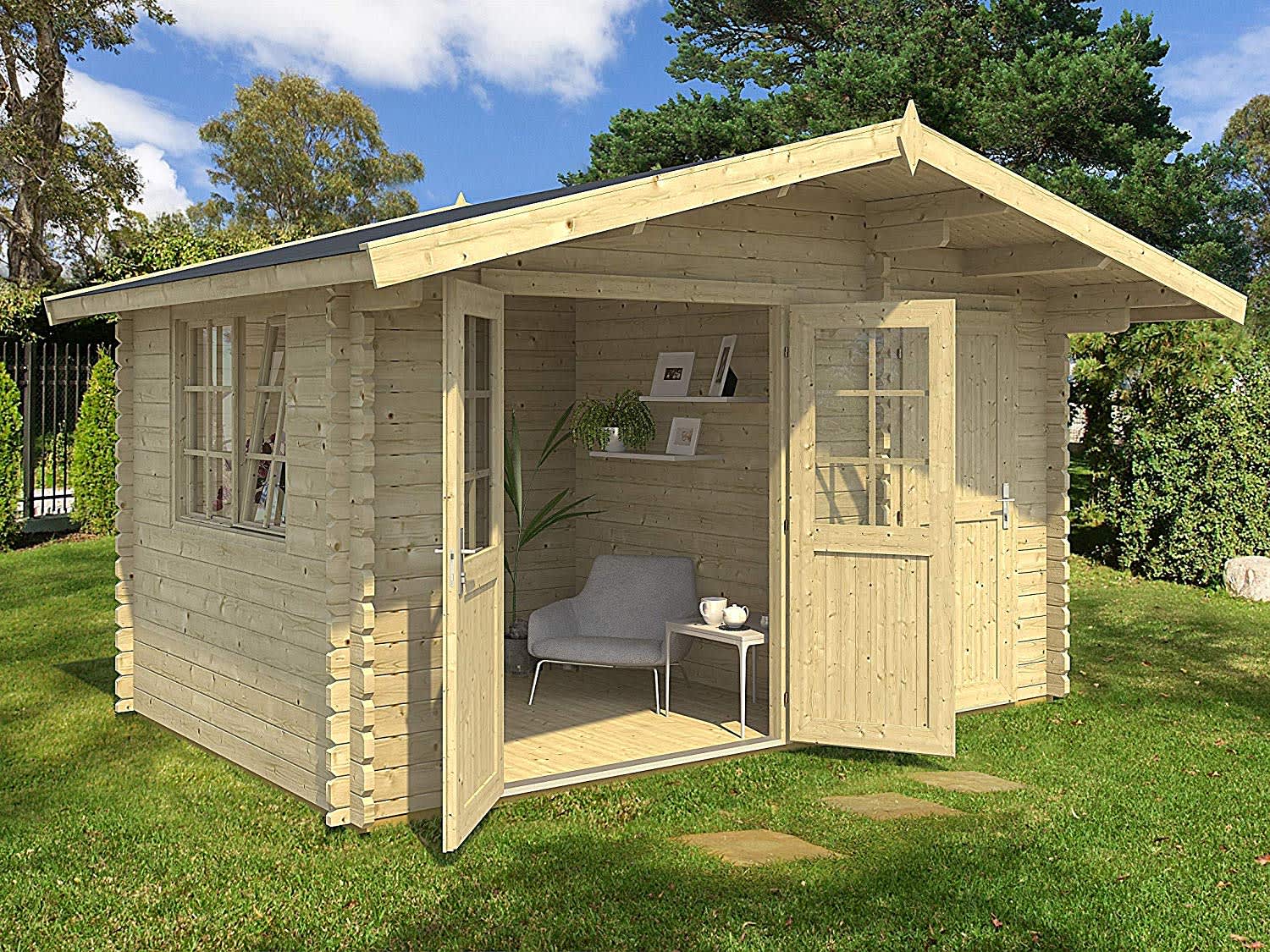 We independently select these products—if you buy from one of our links, we may earn a commission.
Fun fact: Amazon is a hidden treasure trove for those looking to purchase a prefab tiny houses for cheap. That's right, you can simple log into your Amazon account, purchase a cabin kit, and send it to your location. What could possibly make this already affordable living situation better, you ask? When the prefab tiny house is on sale, like it is right now. 
Manufactured and sold by Allwood Outlet, this 157 square foot cabin kit is currently 23% off. The two-room prefab tiny house's original selling price was already affordable at $8,299, but with nearly $2,000 shaved off, it becomes a lot more appealing. 
The kit comes with all the wooden pieces and instructions needed to build your tiny house. The finished product is a two-section property separated by a single wall. The main room is 106 square feet while the smaller space is 51 square feet, which the description encourages to be turned into a storage area, bathroom, or sleeping alcove. You can opt into a door addition to the wall separating the two rooms. 
Allwood states that construction is expected to take a total of 10 hours with two adults working on it. Just keep in mind that foundation and final roofings materials are not included. 
Not looking to make it your forever prefab house but would like the additional room? This space can also function as a guest house, office, music studio…whatever your interests desire.