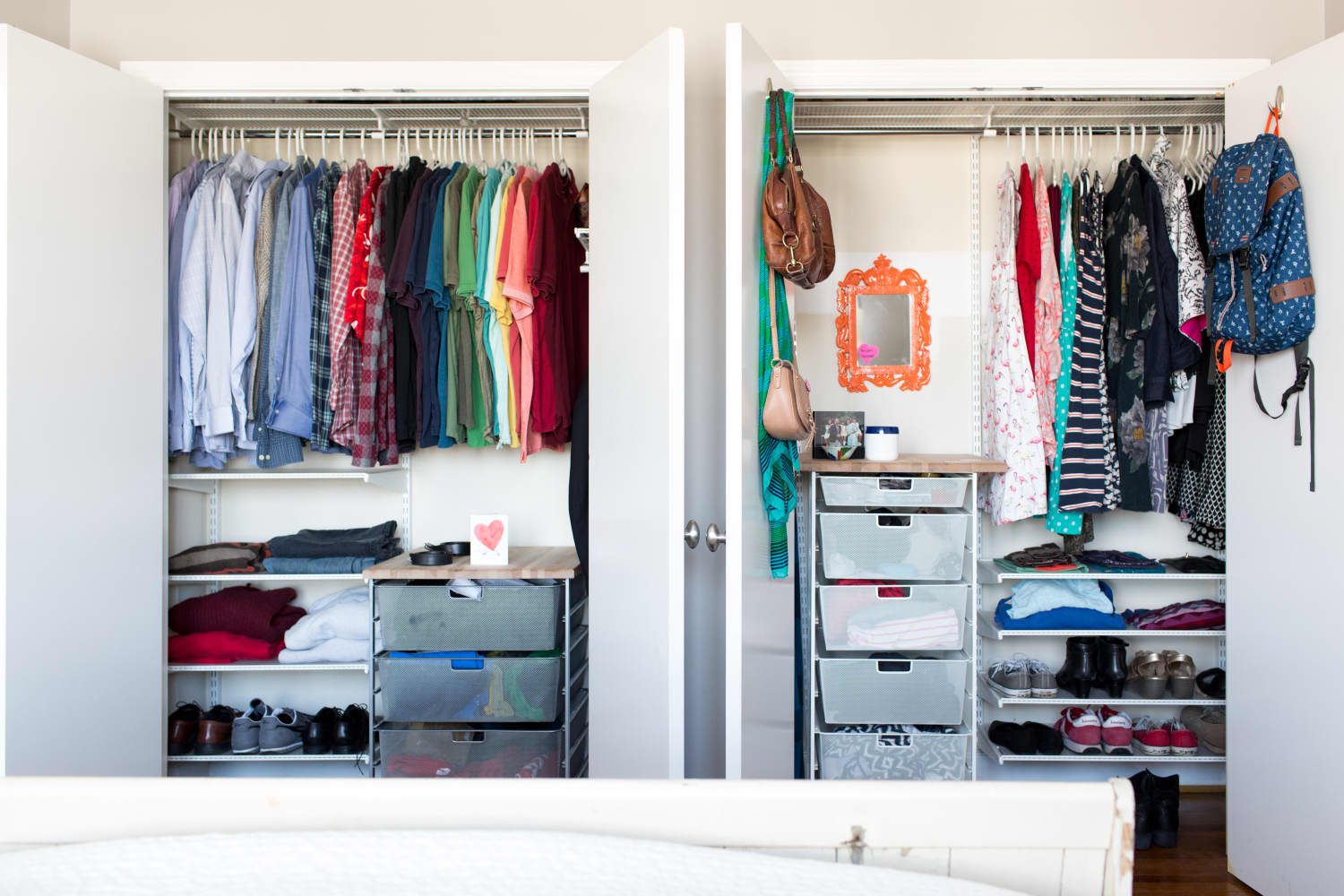 We independently select these products—if you buy from one of our links, we may earn a commission.
I'm always looking for smart ways to contain my robust shoe collection, and "out of the way" is always my favorite spot. I don't have enough doors to make use of hanging shoe storage, nor the floor space or desire to see my shoes on a shoe rack. Within the confines of my closet, I've maxed out every inch of available space—but what I do have is space under my bed. Even better? I'm pretty sure I just discovered the most stylish shoe storage solution ever.
I'm talking about this rolling shoe organizer from Yamazaki Home, one of our favorite brands for functional and stylish storage solutions. At just 9 inches high, it tucks neatly under low profile spaces like a bed, dresser, or console table. What really makes it stand out, though, is the back panel, which faces out to hide the shoes and results in a clean, minimalist look. And it's functional too, thanks to a slim upper handle and wheels to make maneuvering as easy as possible.
Compared to other organizers, it's on the smaller end, comfortably holding between four and six pairs of shoes between its two tiers. But it's great for storing out-of-season or rarely worn shoes that you don't need to have out all the time, and you can buy a few and line them under your bed or under your clothes in your closet.
"It's almost like having a pull out drawers for your shoes!" one reviewer wrote. "This provides a streamlined way of eliminating shoe clutter."
I'll be honest: Reviews on it are mixed, with others remarking that it was difficult to put together or too small for their needs. If style is what you're looking for though, there's no better option. Sleek, unobtrusive, and available in both white and black, it can be used in numerous places around your home, including under an entryway bench or under cabinet space. It's available at Amazon for $50, or Urban Outfitters for $79.