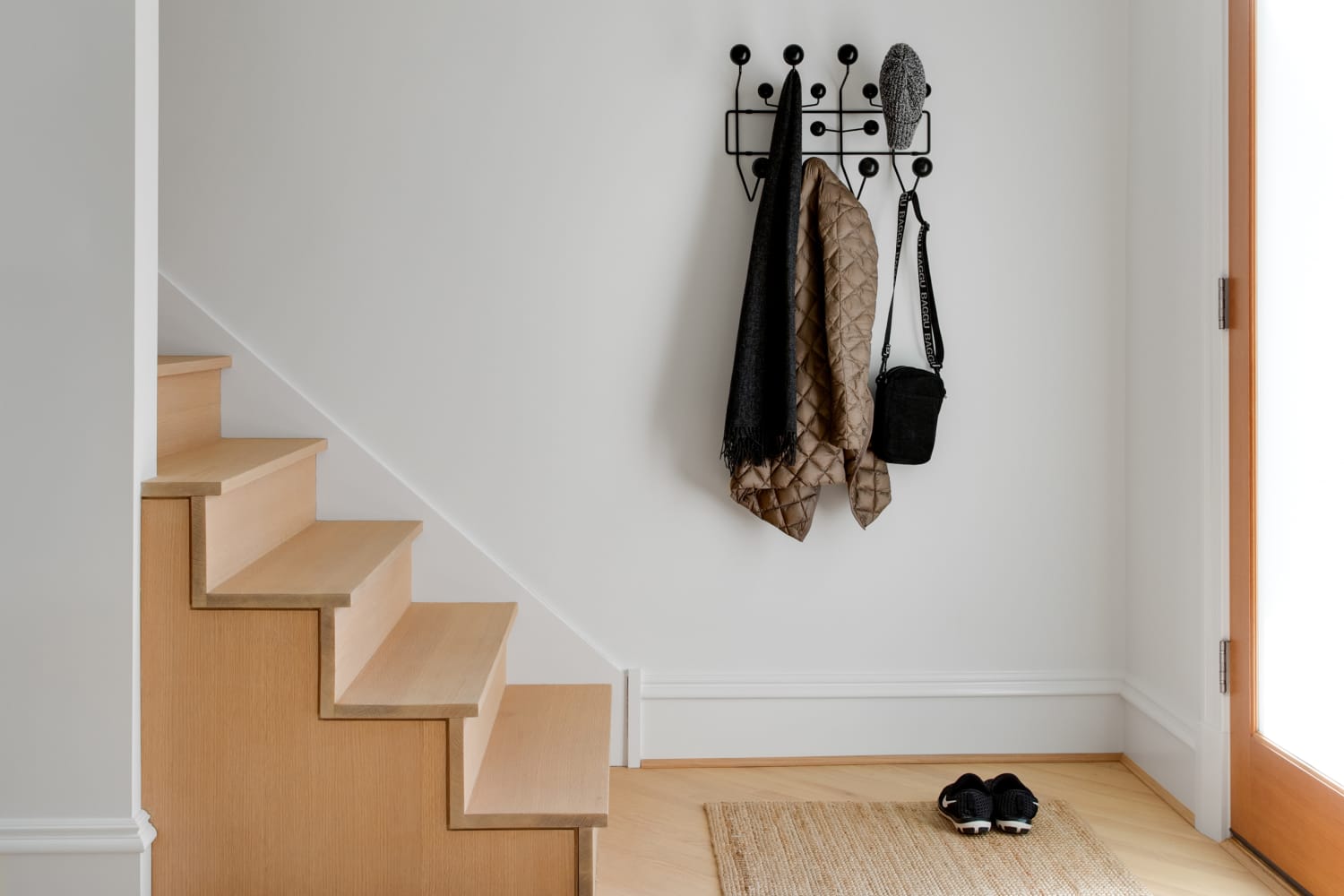 We independently select these products—if you buy from one of our links, we may earn a commission.
When it comes to creating the tidiest, most organized home ever, making sure you have the right tools for the job can make all the difference. So far this year we've seen inside the homes of several successful professional organizers—and witnessed first hand how they've designed and arranged their spaces to optimize work and life. Fay Wolf, Vaishali Sahni, Janet M. Taylor, and more also revealed their favorite IKEA products they use in the quest for a more organized home. Below, these experts share their favorite items they use to organize their drawers, closets, cabinets and more… as well as the items they most recommend to clients!
Fay Wolf recommends any product that makes your life easier
Fay Wolf of New Order revealed the secrets of making a small space work for two in her stylish house tour, and when it comes to products that help you get organized, her advice is simple, but powerful. "Any product that truly makes your life easier is a great one," she says. "I love products that maximize vertical space inside cabinets, like undershelves and stacking shelves. I love repurposing checkbook and smartphone boxes to act as drawer dividers inside "junk drawers," and I love any product that can act as a middleman for you—a magazine file that houses specific project papers or a basket that houses clothes that you've worn but aren't ready to wash yet. Also hooks! Use that wall space and add some inexpensive hooks—the cost-to-value ratio is astounding!"
See all of Fay's organizing ideas in her house tour.
Vaishali Sahni suggests choosing clear containers
Vaishali Sahni of Tiny and Tidy uses a lot of different organizing tools in her extremely organized Toronto condo, and recommends always going for clear. "Whenever possible, try to use clear storage containers when storing items in your home," Vaishali explains. "Mason jars and OXO containers work great for food. Acrylic organizers are perfect for makeup. Clear plastic containers are ideal for craft supplies, extra light bulbs, and other miscellaneous items found around the house. Clear Rubbermaid containers work wonders in storage lockers and the garage. Clear containers help keep things categorized. Furthermore, they allow you to quickly and easily see what's inside without having to open it. That's why they're amazing!"
See all of Vaishali's amazingly organized Toronto condo tour.
Janet Taylor recommends boxes and baskets
Janet M. Taylor has been helping clients get organized for over 25 years, sharing her advice on her website, Instagram, a podcast, and at speaking events. She also recommends magazine boxes. "My favorite organizing products and those I recommend to clients are magazine boxes, which I use to store information and publications and keep my bookcase organized. I also love baskets in all shapes and sizes to corral mail or as a place to drop the keys, sunglasses, etc."
You can see sneak peeks of Janet's home in her house tour.
Melanie Gnau suggests simple jars
Minimalism coach and small space stylist Melanie Gnau of A Small Life is not only great at keeping a tidy home, she's an expert at budget decorating, too. "I love a simple jar," she confesses. "It doesn't have to be a fancy canning jar. It can be a simple old jelly jar that you fished out of the recycling. I love jars for organizing all kinds of things from pens to popcorn kernels!"
See all of Melanie's smart and affordable ideas in her home tour.
Jen Robin has three favorite items for organizing
Life In Jeneral is a lifestyle and organizing company that was founded by professional organizer Jen Robin in 2014, and she recommends a number of products for getting organized. "I love drawer organizers, divided lazy susans, and velvet hangers. I use these in my own home and the feedback that I get from clients who use them is that it's much easier to keep organized once they're implemented!" she explains. Lots of drawer organizers and velvet hangers can be found on Amazon, as well as this divided lazy susan.
We will be touring Jen's home later this month.
Claire DeBoer also likes to keep it simple
Claire DeBoer is a professional declutterer and home organizer who lives in Brooklyn, and also suggests keeping it simple. "My favorite organizing supplies are anything you already have! Baskets, shoe boxes, glass jars, and canvas totes."
We will be touring Claire's home later this month.
Kristen Ziegler of Minima has been sharing her organizing expertise with Apartment Therapy for awhile, and suggests something from the Container Store. "I really love the Elfa system from the Container Store!" she says. "I have two Elfa systems in my own home and I recommend them for clients all the time. They are so versatile and flexible—I have changed up my clothing closet several times as my needs have evolved…"
We will be touring Kristen's newly updated home again later this month.