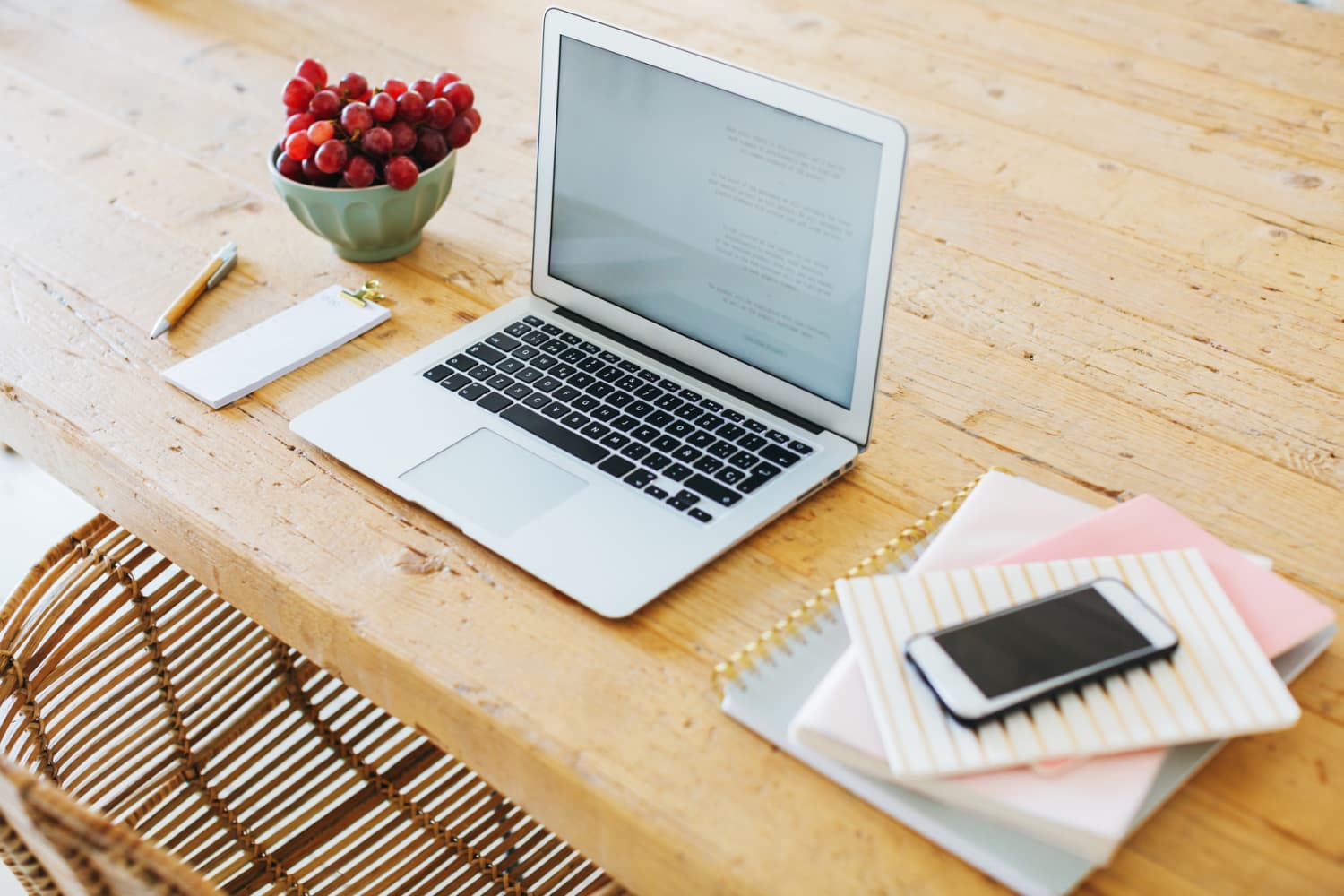 We independently select these products—if you buy from one of our links, we may earn a commission.
Whether it's time for a tech upgrade or you have some holiday gift cards to spend, we have good news for you: Right now, there are major deals on top Apple products on Amazon. We're talking Black Friday-level prices on rarely discounted products, including AirPods and the latest MacBook. Some tech sites, like Apple Insider, reported some models are being found at their lowest prices ever, so of course we have to pay attention.
Note, as with any deal that almost sounds too good to be true, check that it comes directly from the site, and not a third-party seller, and be sure to confirm the model you are getting by examining the product release date, otherwise you could find yourself with a refurbished or earlier generation model.
Apple AirPods with Charging Case
Haven't transitioned to AirPods yet? You're in luck, because the latest edition of AirPods are 19 percent off right now, and they come with the charging case. If you want to do some wireless listening, you can't do better than AirPods for a convenient experience. If you prefer a wireless charging case, those are also on sale, but cost $40 more.
Buy: Apple AirPods with Charging Case, $159 $129
Apple MacBook Pro (16-Inch)
This ninth-generation MacBook Pro is built to perform, with 512 GB of storage, up to 64 GB of memory, and a super fast a2.6GHz Intel Core i7 processor for a seamless, smooth user experience. Alternatively, if you don't need all the bells and whistles, the MacBook Pro 13-inch can be yours for $1,599.99 (11 percent off). The 16-inch model is on backorder, but you can still take advantage of this deal and get it shipped in early February when it's back in stock.
Buy: Apple MacBook Pro (16-Inch), $2399 $2149