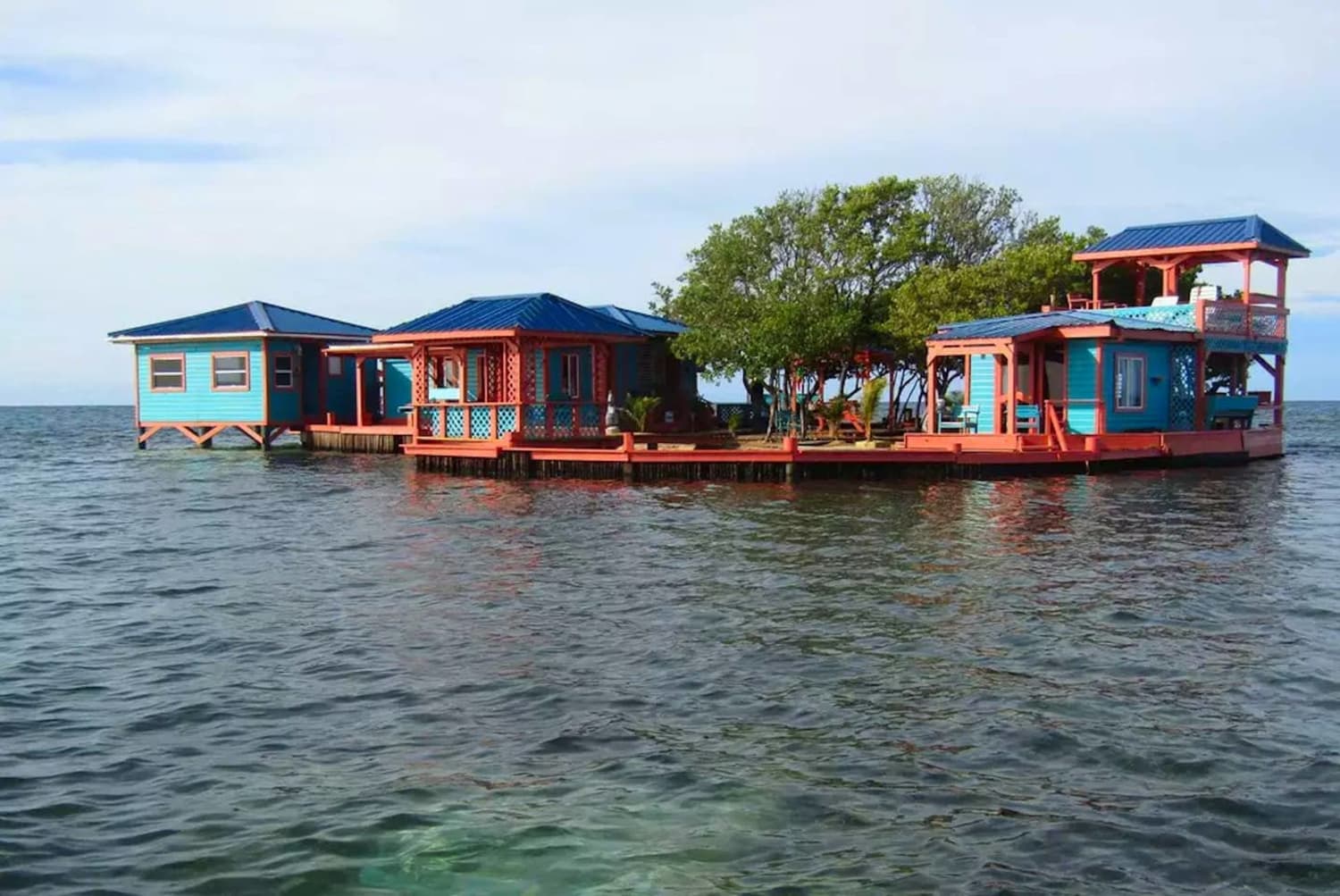 We independently select these products—if you buy from one of our links, we may earn a commission.
There's nothing like taking an epic trip with your closest friends, almost guaranteeing that the money you put forward is paying for a good time. But even with the best of company, it would still be a plus if the trip was to a desirable destination while remaining at an affordable price. And that's why you'll be thrilled to meet your next potential vacation spot—this Belize house that also gives you exclusive access to the entire island. 
Located on Bird Island in Placencia, Belize, this three-bedroom, two-bathroom house can fit six guests in its quarters (it says four at the top, but upon further reading the host can accommodate up to six). The first thing you see on the Airbnb listing is "You'll have the island to yourself," which you don't come across every day for the total price of $695 a night (and, if you do the math, that means only $115 a person if you have a full house). 
The property is broken up into three buildings: the main house, which has a master bedroom with a queen-sized bed, the second with a small cabana and another queen, and the third building that functions as a studio—the only accommodation that doesn't have a bathroom. 
Other than admiring the vibrant architecture, there are plenty of other activities to take part in on the island. There are two tours to take advantage of: one is the a seasonal fishing trip that includes fishing, lobstering, and conching. The other is a snorkeling trip to the Main Barrier Reef where you can get up close with turtles, sharks, and other reef fish. 
In order to get on the island in the first place, you have to go from Placencia Village to Bird Island on a 6-mile journey. But who says you can't take a day trip when you get antsy on the island? Placencia Village has plenty to offer, from shopping to the beach and also plenty of additional tours (Manatee Watching, anyone?). 
A few things to keep in mind: the Airbnb hosts requires a 4-night minimum stay, so plan for that accordingly. Also, while you are able to get back and forth between Placencia and Bird Island, the host suggests you stock up on groceries prior to your first departure to the island. The host will arrange a grocery store stop in town before you do so, so make sure to stock up on enough meats, fruits, veggies, and some beverages. The kitchen is well stocked with condiments, though, so little things will be taken care of.
There are plenty (and we mean plenty) of additional details provided by the host on the Airbnb listing, so odds are any questions you might still have will be answered there. So all that's left to do is grab your friends, book your dates, and get ready to live that island life.