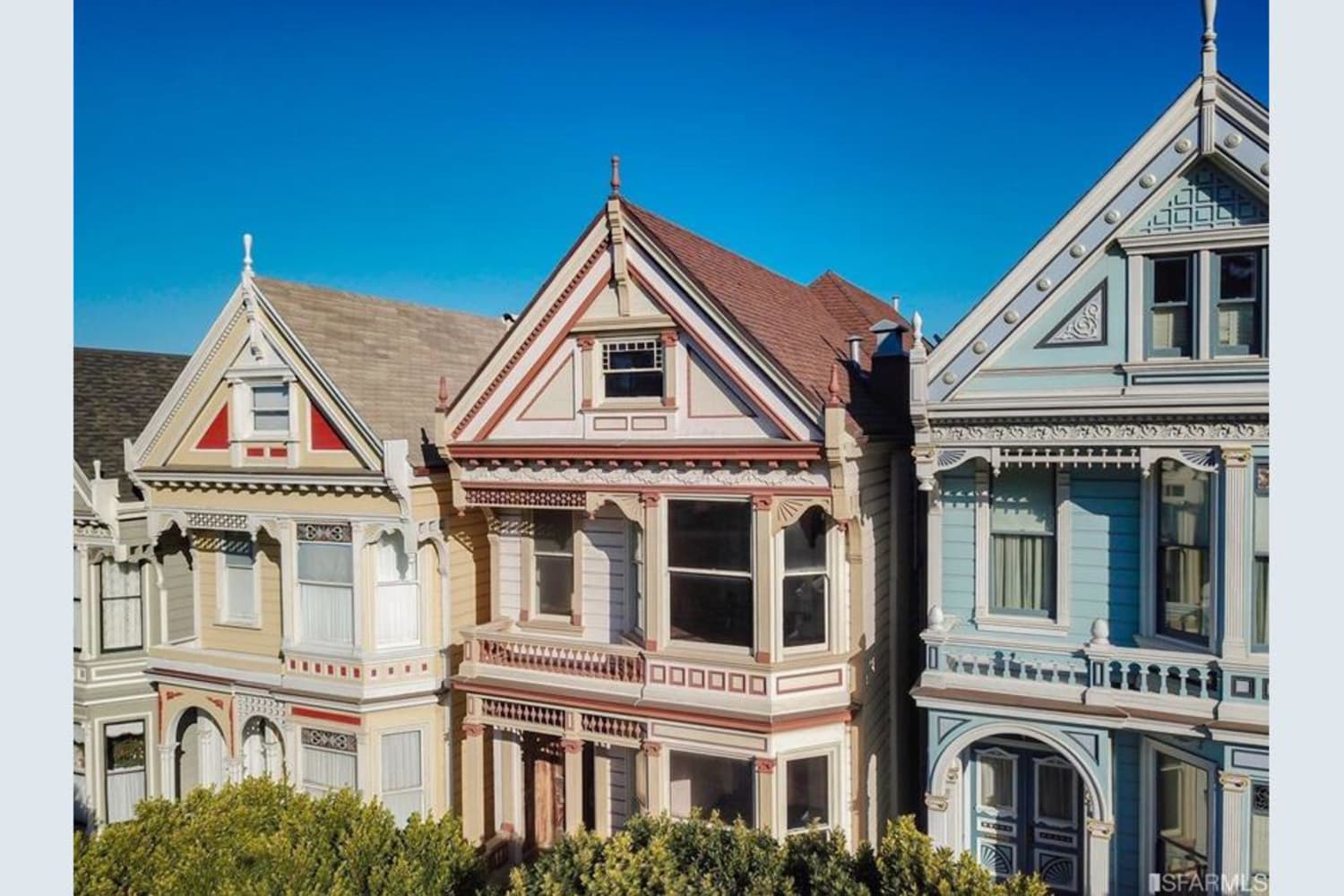 Cue the "Full House" theme song: one of the historic homes on San Francisco's famous "Postcard Row" has just hit the market. And if you've got a few million ready to go, then in the wise words of Michelle Tanner, "You've got it, dude!"
Bordering Alamo Square, this Victorian building is currently up for grabs for a little under $3 million. The build dates back to the 1890s, which you can tell from the charming interior and exterior of the property. And this is one of only seven homes that make up the Painted Ladies, so who knows when the next opportunity will come to be part of history. 
The original singlefamily was converted into two units sometime in the 1960s, according to SFGate. However, it appears that upkeep fell to the wayside since then, as this listing is a head-to-toe fixer-upper. Measuring in at 2,588 square feet, the house is three stories and is complete with three bedrooms, two and a half baths, and a two-car garage—which means there's a decent amount of work to do.
If you're curious as to how much it might cost you, CNBC reported that the total could easily exceed $500K, according to Remodeling Magazine's Cost vs. Annual Report. However, if you're into renovation projects and another half a million doesn't phase you, owning one of the most iconic homes ever seen on TV could be pretty…priceless.
Regardless of whether or not you're in the market to buy, this iconic house on the market is truly something to get excited about—and I think the Tanners would wholeheartedly agree.