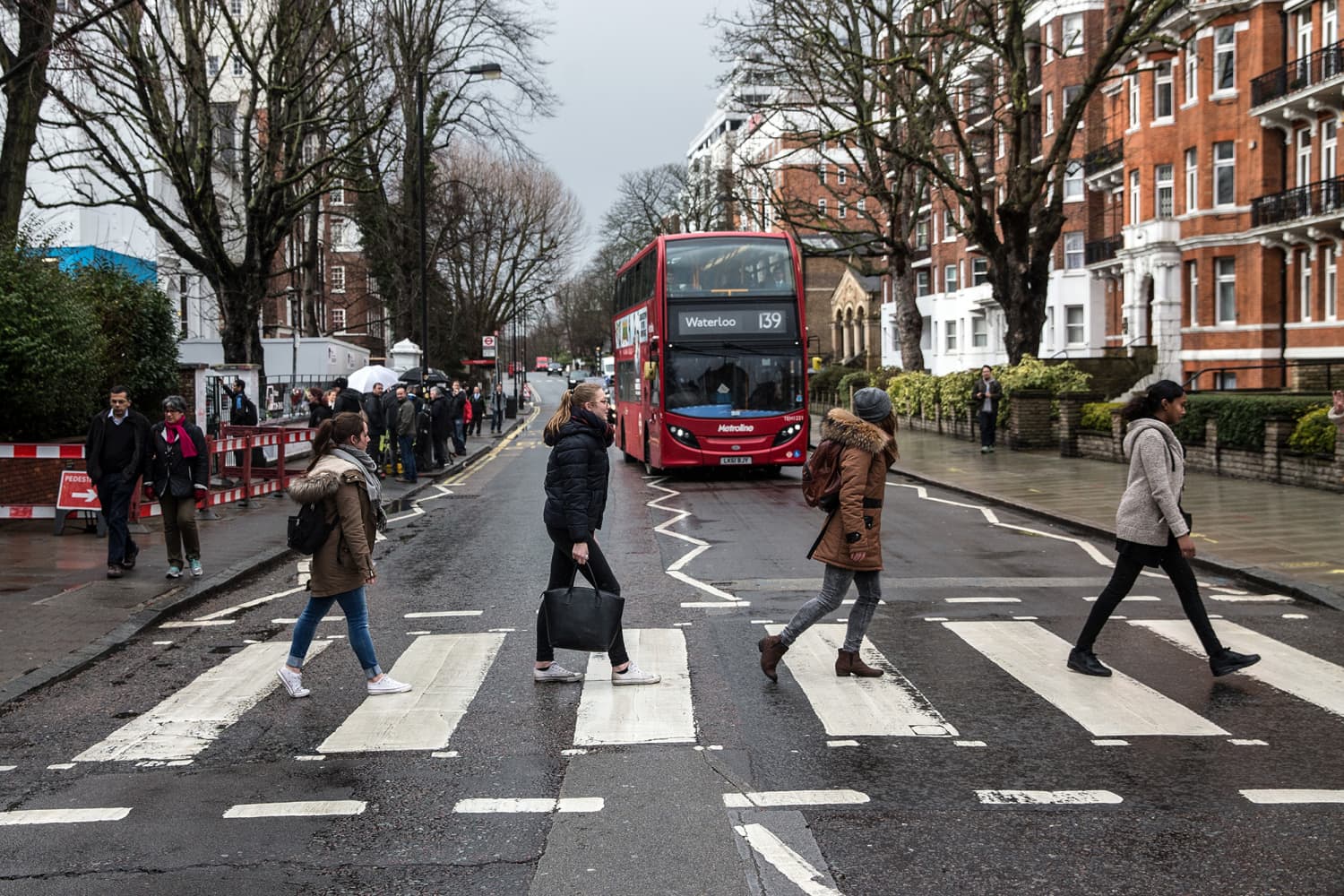 You're famous. You're cool. You're instantly recognizable. It's like you belong to the world. When I moved here two years ago, I never thought I'd get beyond having a schoolgirl crush on you. But now I've had the time to figure out your hidden depths—and I see that our relationship is more like a full-blown love affair.
Everybody knows you for Abbey Road, of course. Each time I catch the bus to central London, we pause at the crossing to let the unrelenting stream of fans try out their poses on the crosswalk. The Beatles' Abbey Road album cover is recreated again and again, all day, every day. Tourists snap pictures on both sides of the road, cementing your famous image in their memories.
But I know you're more than just a photogenic face. You have so much to offer beyond that iconic photo opp. Those fans who come to see you? They never make it much further up the road to where I live. This is where your cottage-like buildings really show off your roots, since your name comes from an 1800s tavern that was built to resemble an alpine hunting lodge.
Architecture and alpine vibes aside, your landmarks have substance. I love that Regent's Park was once a hunting ground for King Henry VIII. I hunt there, too, chasing my creativity as I meander down your paths on my lunch breaks. Nearby, Regent's Canal traces the city's industrial past, sneaking 'round the back of gentrified neighborhoods down to the River Thames. The barges carrying materials for heavy factory work were hidden from delicate Victorian eyes back then; now, your canal towpaths are a respite for cyclists and runners from the surface-level traffic. 
And in springtime, you become enveloped in shades of pink. I often stroll beside your blossoming trees, called sakura. They're the same type of trees that burst into bloom during spring in Japan. But in your little corner of London, between the library and the gym, a canopy of pink blooms is your brilliant reward to me after the long and grey British winter.
Your biggest treat unveils itself at the end of the day. What a joy it is to take a friend, a blanket, and a drink, then climb to the top of Primrose Hill, just beyond the northern edge of Regent's Park. There, we take in the view of London that you so generously provide. The sun sets in the trees behind us, bathing the city's ever-evolving skyline in a loving glow, before the darkness settles in and all the lights switch on. It's a sight I don't have to snap a photo of. I can simply cherish it—and you. Then, when the show's over, we stumble back down the hill, warmed by booze straight from the bottle. Next up: A pint in one of your many pubs.
Swiss Cottage, there's no place like you.
Happy Valentine's Day! Read more neighborhood love letters here.