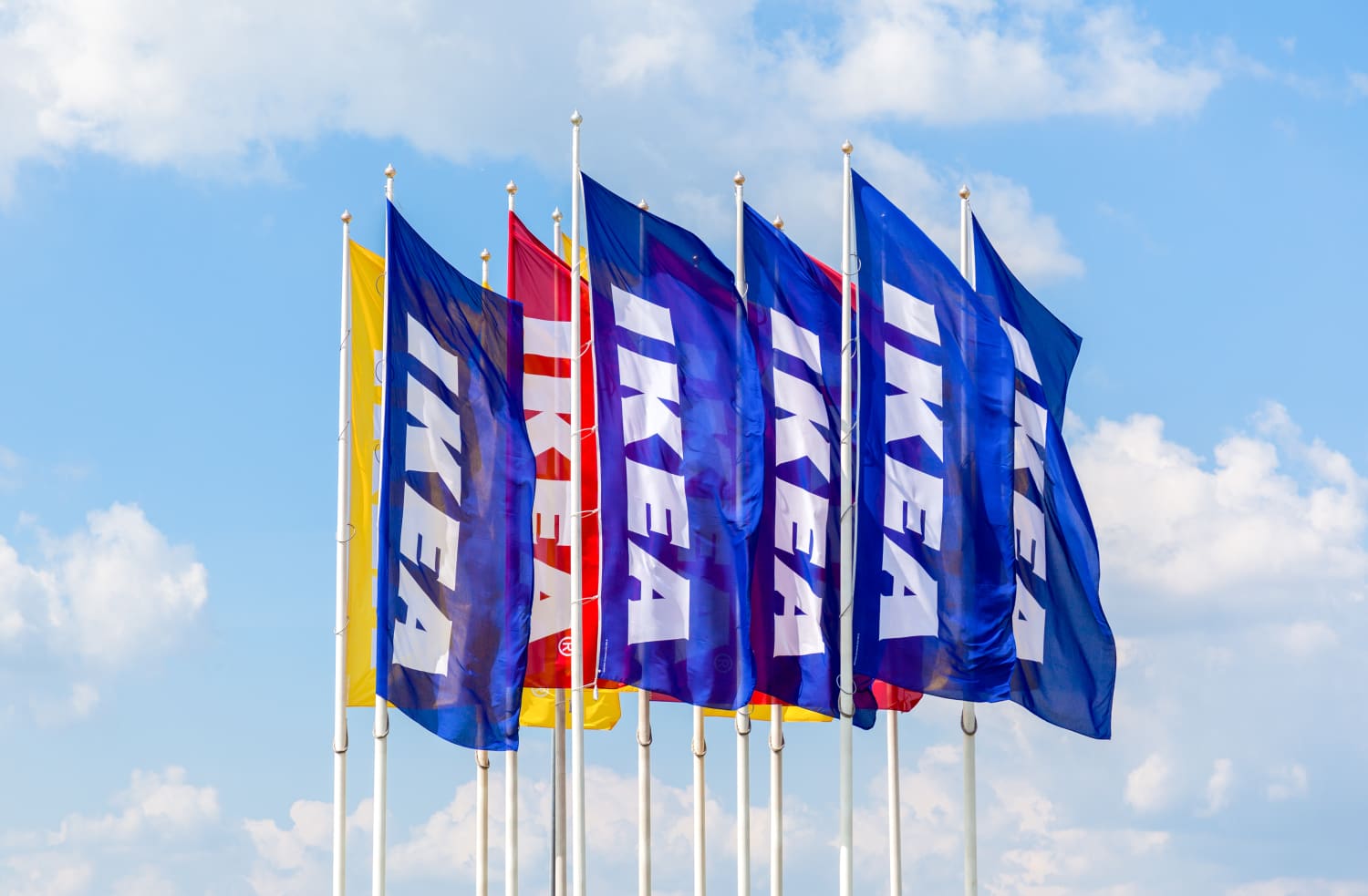 It's no secret that IKEA loves sleep. Their 2020 catalogue theme was "Save Our Sleep," and this month they're throwing a nationwide sleep festival to promote getting a better night's rest. But the sleep celebrations aren't stopping there: IKEA just announced that they're going to let one lucky winner (and a friend!) sleepover inside their showroom. (Yes, in their stores.)
On March 13, IKEA is holding their Swede Dreams Sleepover event at their Brooklyn, NY and Costa Mesa, CA locations. The celebration is taking place on World Sleep Day and during National Sleep Awareness Month, so they truly picked the best day possible to commemorate the importance of slumber. And if chosen as a winner, you can bring a friend along to dress in your finest pajamas and attend for what might be the most epic sleepover in history. 
Throughout the evening, there will be plenty of sleep-related activities to take part in—other than, you know, eventually getting your ZZZs. According to Insider, attendees can visit the Insomniac Lounge that offers up ASMR, which is a relaxing sensation that begins on the scalp and moves down the body. There will also be a Silent Disco as well as plenty of activities and games that teach guests how to create their ideal sleep scenarios for when they go home.
If you want to honor your love for sleep sooner than later, head to an IKEA on February 22 for the After Dark Festival. From 3 p.m. until 9 p.m., stores will be buzzing with contests, workshops, activities, and even a selfie station to educate visitors on the importance of getting some shut-eye. Plus, there will be plenty of experts to help you make tweaks and achieve your perfect night's sleep.
The contest is now open and will be accepting raffle entries until the week of February 24, when the lucky winners will be contacted. So make sure you throw your pillow into the ring, because you know what they say: you snooze, you lose!