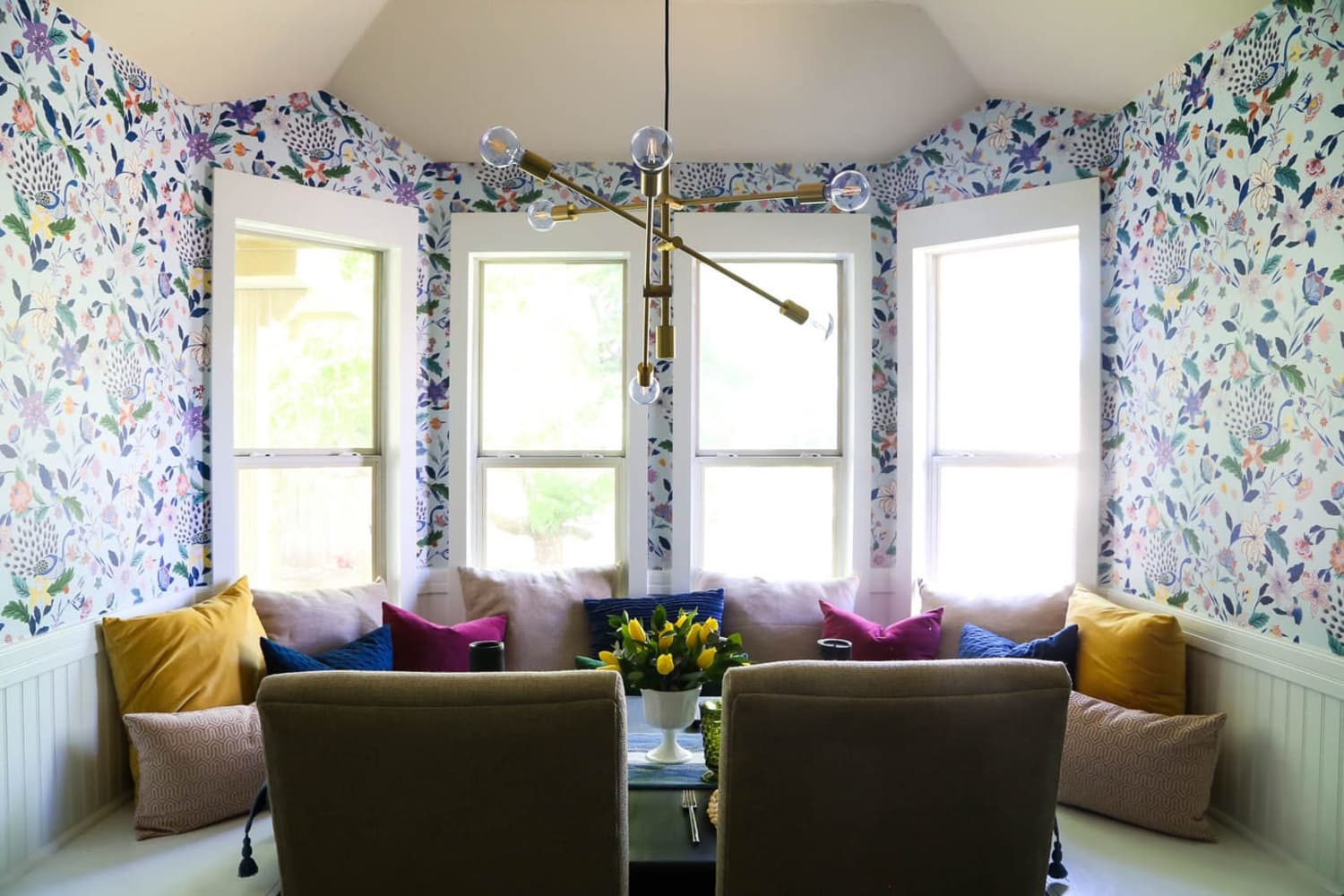 Shouldn't your home get a little love this Valentine's Day? We're not talking about adorning your apartment with roses and chocolate (though you should totally feel welcome to do that, too!). In honor of the holiday, we're sharing some simple, extremely affordable hacks that will help you feel that much more in love with your home. That means everyday tasks can feel a bit less stressful and your space will truly reflect you. Go on and get a little crafty this weekend!
Turn a pretty vase into a soap dispenser
Let's face it, you likely spend more time than you'd like standing at the kitchen sink washing dishes, so why not make your setup a bit prettier? We love this easy soap dispenser hack from Mandi Johnson of A Beautiful Mess. It involves taking a gorgeous vase of your choosing and turning it into a functioning dispenser with just a few affordable pieces.
When blogger Cara Irwin discovered a lamp that she loved but couldn't justify the price tag, she took matters into her own hands to create a piece that's just as beautiful as the original. After she stumbled upon the perfect components at a thrift store, she made her vision come to life for just $25—a base, shade, and a sample size of paint can go a long way! We love what a bold statement the lamp makes in her living room.
Add in some faux architectural interest
Raise your hand if your apartment lacks a mantel and you're not-so-secretly very disappointed about it. (Hi, me.) This $25 DIY by blogger Deb Foglia will change all of that and make decorating your space that much more fun thanks to all of the new display possibilities.
Blogger Amanda Hendrix also has a tip for adding more character to your space, which is by adding trim to a window. This project, while a bit more heavy duty, will make a lasting impact in your home in just a few hours. Finish with some curtains, and you're good to go.
Dress up windows with DIY Roman shades
We're all for projects that make a major difference but don't require an entire day of labor, and this is certainly one of them. Drapery can often be pricey, but it's quite simple and affordable to add drop cloth shades like these to your space thanks to tutorial by Jenny of Single Girl's DIY. Your space will feel that much more cozy and complete with this easy addition.