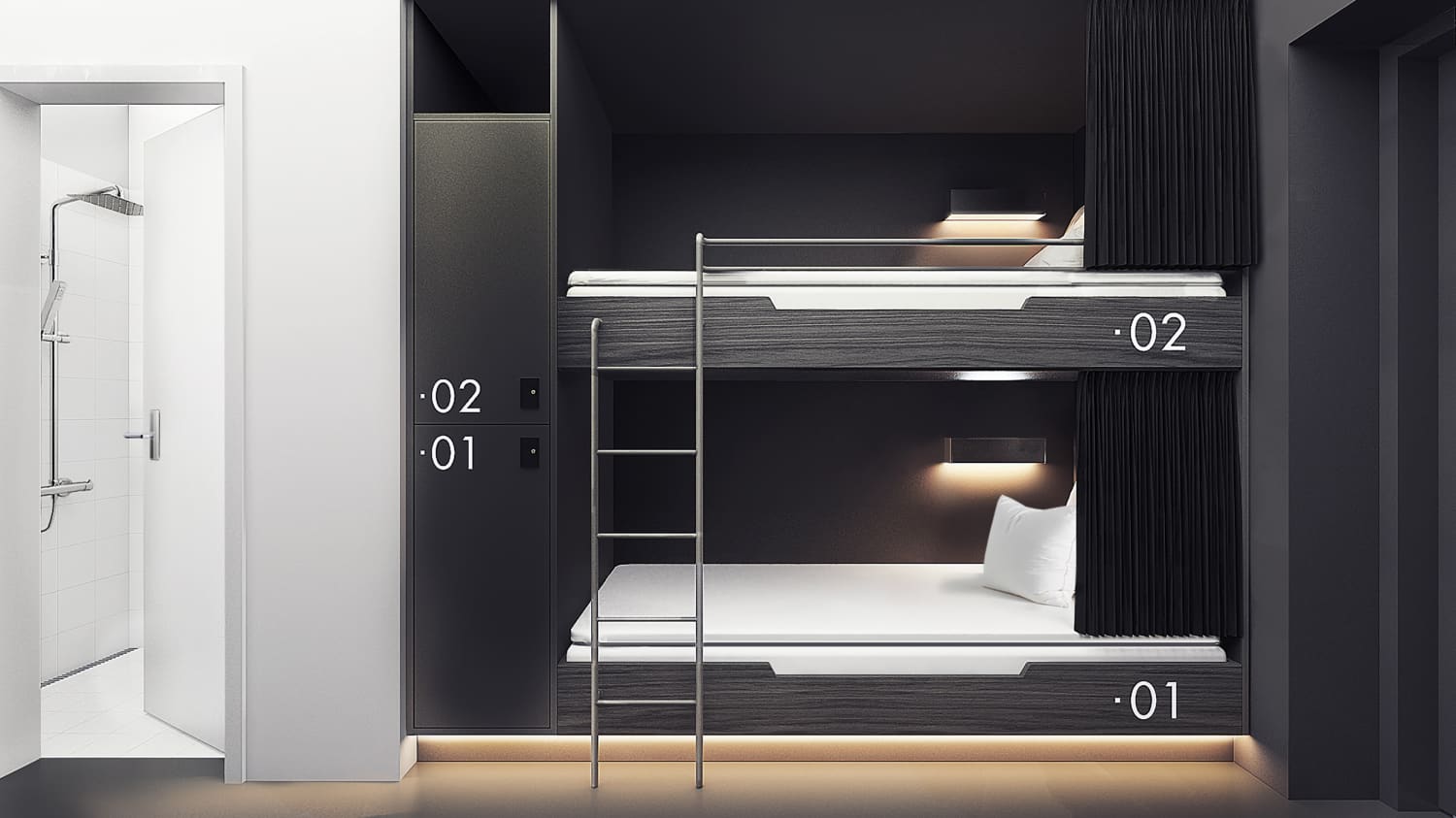 If you're in the market for a chic Danish getaway in the near future, look no further than this  hygge haven: a one-of-a-kind hostel in Denmark. A property of the Brøchner Hotels, the BOOK1 Design Hostel is set to open its doors on March 19 in Aarhus, Denmark's second-largest city. The hostel's moniker references the building's former days as a library, as well as the various lodging options that will be available to guests.
"The name of our new design hostel almost says it all," explains Brøchner Hotels CEO Nickolas Krabbe Bjerg in a press release.  "First of all, BOOK is a reference to the former library that used to be in the building until 2015. Second, BOOK and 1 also refers to booking one bed, an entire dorm or perhaps one of the rooms or suites, which will also be available."
The hostel design recreates the signature stylish feel of Brøchner's boutique hotels with custom-made furniture and interior and meshes the aesthetic with various nods to the early 1930s library along with original elements of the building.  There are 444 beds; guests can book bunk dormitories that accommodate between 4 and 14 people, or settle into one of the property's cozy pods that have been made popular by micro hotels.  For those who need a little bit of elbow room and privacy beyond a curtain that functions as a space divider, there are also private twin rooms, private double rooms and four hostel suites. 
When not relaxing in their pod or room or taking advantage of the property's free "superfast" wi-fi, guests can also hang out at the hotel lobby bar "Bunks & Buckets," and indulge in the "plus-size" drinks served bucket style or grab a bite to eat at the food court, which offers breakfast, pizza and bakery options. BOOK1 will also host live music, annual events and various DJs.